Where China's Top Domestic & Multinational Clinical Development Leaders Meet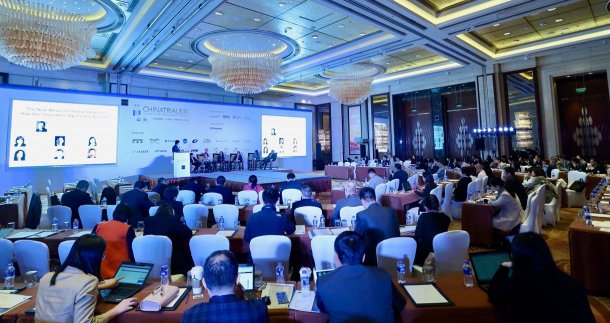 2018 Theme:
Compete or Collaborate: How Will MNC and Domestic BioPharma Succeed in China's Fast-Changing Development Landscape?
The landscape for new drug development in China is changing with amazing speed. The recent regulatory reforms have brought excitement with the promise of many new innovative medicines in China and the competition between MNC Pharma and Domestic Biotechs/Pharma is heating up.
With so many moving targets in regulatory policy, portfolio management, clinical talent, ICH implementation and registering imported drugs, just to name a few- we aim this year's content squarely on the latest strategies to keep you and your team at forefront of China clinical development.
1. Develop Your Strategy to Succeed in the Fast-Changing Relationship Between Domestic Biotechs and MNC Pharma in China
Compete or Collaborate: What's the best way forward for MNC's and domestic companies to both succeed in China?
If MNC's successfully bring their first-in-class therapies to China and price aggressively, how can domestic biotechs survive?
Is "me-too / me-better" still a viable strategy for domestic companies?
Talent War: How is the fierce competition for clinical development talent impacting the overall drug development industry in China?
2. Navigate China's Regulatory Reform: Industry Dynamics Have Changed Much Faster Than Expected
Which regulatory path should you select for your new drug registration? Learn from case studies presented by companies who were granted accelerated review/approval
Registering imported drugs: what are the key takeaways from companies that have successfully leveraged foreign data for approval in China this year?
Perspectives from China's top principal investigators: how do they rate the implementation of the new policy and where do they see the biggest room for improvement?
3. Apply the the Latest Concepts in Innovative Trial Designs & Statistical Methods to Bend the Time/Cost Curve of New Drug Research
Take part in the special interactive open debate session featuring Medical + Statistics management teams from China's top biotechs as they openly discuss the critical need to work together for their company to succeed
Join the in-depth 3-hour workshop led by some of China's top statisticians and learn how to apply the latest concepts in Adaptive Designs, BLRM use in dose-finding, two-stage design in confirmatory trials and much more.
See what the future of innovative trial design holds: Virtual and Synthetic-Arm Trials
4. ICH Year One: Analysis of China's Implementation
Since ICH entry, what changes have been successfully implemented and where do current gaps still exist?
What has the impact of China's ICH entry been on the CFDA's thought process?
Latest updates to ICH E17 MRCT guidelines and rules
The impact on safety reporting: what changes have we seen since China's ICH entry?
5. China Biotechs Go Global: How To Strategize and Conduct Clinical Trials Internationally
What are the critical factors to consider when going global? What are some easy mistakes that can be easily avoided?
Learn from honest experiences from leading companies such as BeiGene, CStone Pharma, Hutchison Medipharma and Hengrui who have conducted trials internationally.
Extensive workshop on how to plan "From R&D to Commercialization" to succeed in the marketplace